About the Authors
Stephen Pasquini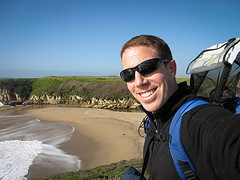 Hi I'm Stephen and this is the Pasquini Family Blog. This project began as a personal blog in 2005 but I hope that it may grow  into a living family history. Life as I have experienced it is so rich with beauty and meaning. There is so much to experience, to feel, taste and touch. I am overwhelmed and in awe of our choices we have every day, in gratitude for what I have been given, in search of meaning.  My greatest goal is to leave this world with a knowledge of what it was like to have lived. I wish I could explain this to my children, and to their children, but what do we have that lives on beyond words, and images? For this reason I keep this blog. I hope to preserve a part of our family here, a living breathing collage of what it means to be a family. I work as a Physician Assistant, and I love what I do. I don't write professionally or really ever aspire to. I am blessed with a truly wonderful family, my wife Wendy and our two children give me pause, they inspire me to be more, and teach me the meaning of love. My parents prove that we can win the lottery even before we are old enough to gamble, and my sister is the living definition of kindness and love without conditions. I hope over the next several years to bring the entire family to this site, writing and sharing, more than just a Facebook nudge, or a discussion about a recent trip to Starbucks, but a place to discuss ideas on life, meaning, and pictures of our journey along the way.
Duke Pasquini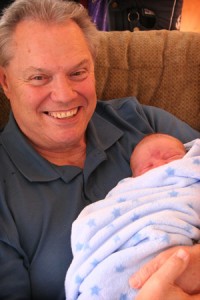 The author was a coach, teacher, and high school principal during his thirty two years in public education. He's had one book and several articles published on education, motivation, football, and track. He's written five novels and three non-fiction books.  This is the first to be published.  The author is an adjunct professor at National University.  He received his Bachelor's Degree from the University of Washington in Seattle and his Master's Degree in Education from the University of San Francisco. Follow him on Twitter, friend him on Facebook, blog with him on Blogger, or check out his home page at deweypasquini.com and fatheract.com.
Wendy  Wendy Pasquini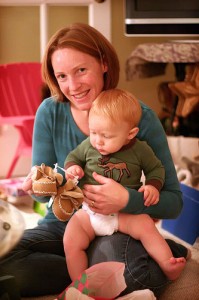 The author is a part time stay at home mom, part time registered nurse and all around amazing person. She is the glue that holds the Pasquini Family together and is also the voice of Lucca and Layla. She doesn't write all that often but when she does it is sure to be special. Stephen and Wendy have been married for 10 years. Wendy will always be Superwoman in Stephen's mind as her claim to fame is a 3200 mile bike ride from the U.S West Coast to East Coast in 2006! Friend her on Facebook.
Jennifer Jennifer Pasquini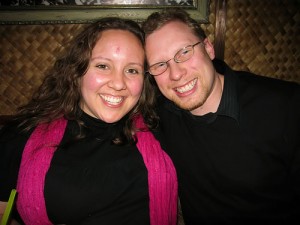 Jennifer is the oldest sibling of two Pasquini "kids". She works as a paralegal, is a hard hitting tennis enthusiast and an all around do it all, with a smile on her face kinda gal. We are hoping she contributes more to this blog in the future, because we all know she has a lot to say. Patrick her husband who is also in this picture also deserves a big shout out. Pat works full time for the Admissions Department at the  University of California Santa Cruz. He, despite a couple bum knees manages to kick butt at all he does. Uncle Pat and Auntie Jenn are the highlight of Lucca and Layla's week. We are blessed to have them in our lives and now in Santa Cruz. Friend her on Facebook.
Jennifer Marilyn Pasquini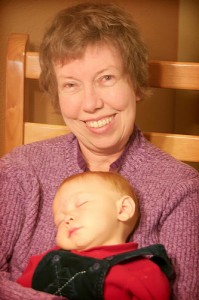 Marilyn Pasquini is simply put: The greatest mom on the planet. The icing on the cake: she has been an elementary school teacher for over 30 years where she pours her heart and soul into the kids of Annunciation Elementary School in Stockton. Marilyn has put all her time and energy into making Jennifer and Stephen into the adults they are today. Only after 33 years and after having children of my own am I able to truly appreciate the scope of that! I thank her for her love, her wisdom, her gentleness, her ability to make any bad situation into a not so bad one and her dedication to helping not only her own kids but those whom she teaches. She is my guide along the road to parenthood, and she has set the bar extremely high.  I can only hope she brings that to the pages of this blog some day, don't worry I will keep trying!
Jennifer The Rest of the Pasquini Family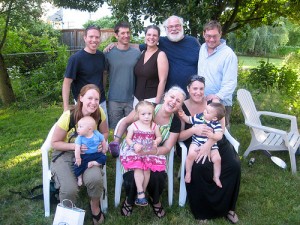 This is my amazing extended family on Dad's side. What an amazing bunch!